False sexual harassment allegations is the recent most issue we are coming across nowadays. How can we defend false sexual harassment allegations is the need of the hour.
Sexual Harassment is a behavior. It is defined as unwelcome behaviour of sexual nature. As per Article 14 and Article 15 of Indian Constitution, sexual harassment at a workplace is considered a violation of women's right to equality, life and liberty. 
Sexual harassment at the workplace is a widespread problem in the world whether it be a developed nation or a developing nation or an underdeveloped nation. Cruelty against women is prevalent everywhere. It is a universal problem having a negative impact on both men and women. It is more prevalent among women 
Workplace sexual harassment can take many different forms. It can be initiated from a co-worker, a supervisor, or a customer or client, and ranges from unwanted touching, inappropriate comments or jokes, indecent jokes, inappropriate texting. Harassment can include "sexual harassment" or unwelcome sexual advances, requests for sexual favours, and other verbal or physical harassment of a sexual nature.
Sexual Harassment is an unwelcome sexual behaviour, which could be expected to make a person feel offended, humiliated, or intimated. It can be physical, verbal, and written.
Examples of behavior that could be harassment include but are not limited to:
Making unwanted requests for sexual favours or dates
Making inappropriate comments about someone's body or appearance
Saying bad things about or making fun of someone or all people of a certain gender or sexual orientation (i.e., "women are…" or "gay people all…")
Using gender-based or sexual orientation-based slurs (swear words)
Making vulgar, offensive, or explicit jokes about sex or sexual acts
Note: It still counts as harassment even if the conduct is not aimed at you specifically. For example, if you are a Tran's person who hears a group of co-workers making offensive jokes or insults about trans people (in general), that kind of behaviour could still be considered "harassment," even though they aren't speaking to or about you specifically.
Sending or sharing emails, texts, or messages of a sexual nature
Gossiping about someone's personal relationships or sex life
Unwanted or inappropriate touching of any body part, clothing, face, or hair, including hugging, kissing, or assault
Staring, leering, or making gestures of a sexual nature
Blocking someone's movement
Displaying, sending, or sharing vulgar pictures or pornography
It's the impact not the intent that matters. For something to be considered sexual harassment it matters what the person who's being harassed thinks; it does not matter if the person who's doing the harassment thinks it's OK, harmless, not sexual, or welcomed (i.e., they think you like it or don't have a problem with it.) It's still harassment if the behaviour is something you do not want or find offensive.
It also still counts as harassment even if, in the moment, you don't immediately say "stop" or something else to let the person know that what they're saying/doing is inappropriate.
If the harasser is a supervisor or someone else who has more power than you, you might be afraid speaking up or saying "no" will impact your job.
All of these are normal responses to harassment. Responding this way does not make the harassment less serious, or make you more responsible.
Sexual Harassment is one of the biggest problems our women are facing today in different sectors of life.
We rarely pass through a week without a reminder of these kinds of incidents which should be termed as "social problems".
It is a growing problem and all are trying their best to combat this problem by adopting new policies and measures.
The definition of sexual harassment varies from person to person and from jurisdiction to jurisdiction. The definition of Sexual Harassment in simple words is "any unwanted or inappropriate sexual attention. It includes touching, looks, comments, or gestures".
Who is a Harasser and who is Harassed?
It is commonly thought that workplace sexual harassment is limited to interactions between male bosses and female subordinates. However, is not true. It can occur between any co-workers, including the following:
1. Superior may be harassed by a subordinate;
2. Men can be sexually harassed by women;
3. Same-sex harassment- men can harass men; women can harass women;
4. Offenders can be supervisors, co-workers, or non-employees such as customers, vendors, and suppliers.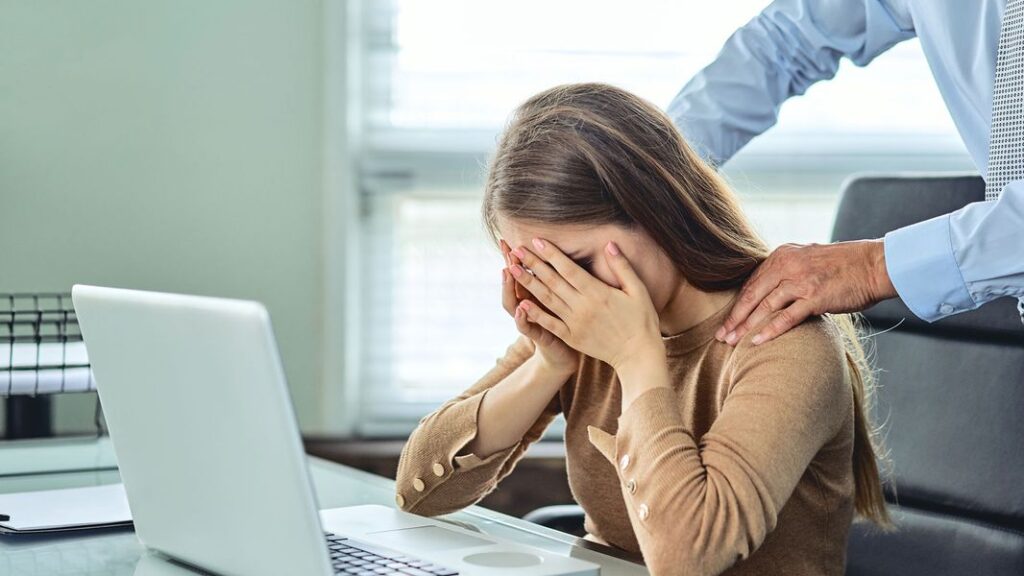 History of The Act
Sexual harassment is one of the major causes which leads to discouraging women in taking active part in economic and social development.
Civil Society claims 70% of women have had sexual harassment experience.
It was in 1997 that for the first time in the history of the Indian Courts the Supreme Court of India recognized sexual harassment at workplace as a violation of human rights but also as a personal injury to the affected woman.
The landmark case of Vishaka and others Vs. The state of Rajasthan laid down guidelines for the preventing and redressal of the complaints by women who were sexually harassed at the workplace.
The Guidelines entrusted the Employer with the obligation to provide a safe and woman-friendly environment.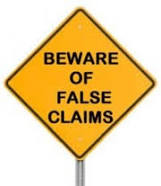 How to Defend False sexual harassment allegations at workplace the process
The protection envisaged under the PoSH Act is being misused and abused by women, however the statute has a remedy for the same as the PoSH Act includes a specific provision for punishing the complainant for filing of the False sexual harassment allegations
Section 14 of the PoSH Act provides for penalizing the complainant if the complaint is found to be false with malicious intent.
Section 14 of the PoSH Act read with Rule 10 of the PoSH Rules deals with the punishment for filing false or malicious complaints by the complainant or any other person who is involved in the conspiracy of filing a False sexual harassment allegations or producing false or misleading documents or evidence.
Section 14 of the PoSH Act clarifies that the mere incapability to substantiate a complaint or failure to provide adequate proof does not invite action.
Causes of Filing a False sexual harassment allegations
There are many reasons due to which False sexual harassment allegations are filed in corporate organisations. The reasons could be 
For monetary gains
To take revenge against a fellow employee
Negatively impact goodwill of an organization or person
Gain publicity that may help gain sympathy
Personal Reason (Mutual relationship gone wrong)
To disparage/blackmail senior executives for getting promotions or other perks
The same has been observed by the Hon'ble High Courts in India as stated below:
Anita Suresh Vs Union of India & Others (C) 5114/2015: The Hon'ble High Court of Delhi has dismissed a writ petition filed by the complainant and has passed an order directing the petitioner/complainant to pay a fine of INR 50,000 for filing a false complaint and misusing the provisions of the PoSH Act.
Union of India vs. Reema Srinivasan Iyengar, 2019
In this case, the High Court of Madras held that we know that the PoSH Act 2013, (Prevention, Prohibition & Redressal) was created in 2013 for giving equal right to women at the workplace and preventing them from the sexual harassments which are caused to the women at the workplace and make them live their life with dignity and self-respect. But this doesn't mean that they are allowed to misuse such law & bring fake allegations upon someone & hamper their self-respect.
False sexual harassment allegations at work place charges has now become a routine. The main problem with the act is that it is difficult to determine whether the complaint was malicious just on the basis of lack of proof.  It has to be proved that the complaint was filed with a malicious intent. 
This is the reason why action is not taken against a lot of False sexual harassment allegations.
What to do if a False sexual harassment allegation is filed against you?
If you have been a victim of a False sexual harassment allegations or complaint, then you must take legal action against the complainant to ensure they won't leave without facing any consequences. 
Know the company policy. All companies with more than 10 employees are required to have an Anti-Sexual Harassment Policy and a working ICC (Internal Complaints committee) with an external member.
Keep calm and cooperate with the internal complaints committee that handles cases of sexual harassment of women at the workplace. If you are innocent and provide full support to investigating team in their research, then this will work in your favour to proclaim innocence.
You have the right to receive a copy of the complaint before the investigation is initiated. Please ensure you get a copy of the investigation.
The ICC shall give you a time period of 10 days to provide your response to the complaint. Please ensure you mention response to the complaint with as much detail as possible. Do submit all possible evidence in your favour. Mention name of the witness who can corroborate your side of the story.
Use your precious track record in the company. If one is accused of something that one knows he never did and he has had a clean personal and professional life it would be it against the conduct of the complaint.
Personal Relationship – Lot of PoSH complaints are made after the break-up of some consensual personal relationship. Your workplace might have the policy to refrain from such relationships but even in that case, it is advisable to come out clear in front of the ICC about your relationship. It could lead to a disciplinary against both of you, but it will save your career from damage due to an offense related to sexual harassment. 
Settling Personal Scores – If the case seems to be filed as a way of taking revenge by the complainant, then you may request interim relief from the organisation in form of leave or temporary transfer to some other department to stay away from any friction with the complainant in the workplace. 
If the allegations are too serious to wait for the outcome of the investigation by the internal complaints committee, then hire an advocate to look after the case or seek legal help to protect your career and reputation from the damage.
Ensure that your side of the story is clearly heard by the internal complaints committee and all the norms of natural justice are followed by the complaints committee during investigation and hearing. 
Conciliation – If there is a possibility of resolving the issue by mutual conciliation, then you can opt for it as it will save you from a lot of mental stress. 
If you feel that you might have behaved or act was done in the alleged incident and it was unintended and taken in a completely wrong way then explain your side of the story and apologize stating that it unintentional from your part. You can apologize in front of the ICC and ensure such behaviour shall not be repeated. 
Days of the last incident and the enquiry has to be completed in 90 days also. In case of a False sexual harassment allegations, it is proven that false evidence has been submitted by the complainant suitable may take action against women as per the act. The magnitude of punishment is determined as the employee handbook/service rules. It may range from issuing a warning letter to terminating her from the company.
As per Section 18 of the PoSH Act 2013, the respondent has the 'right to appeal' against the recommendations of the investigating team of the internal complaints committee. This acts as a deterrent to any false complaints and prevents the misuse of power granted to the internal complaints committee.  You can file an appeal to the appellate authority or LCC if you are not satisfied with the findings of the ICC.
Law Reform Required: One of the limitations of this act is that it excludes men from the scope. This is not a fair treatment. The act must be amended to include men also so that they can also approach the Internal Complaint Committee/ District Committee for their grievances or complaints which can show and prove equal treatment of men and women in the workplace.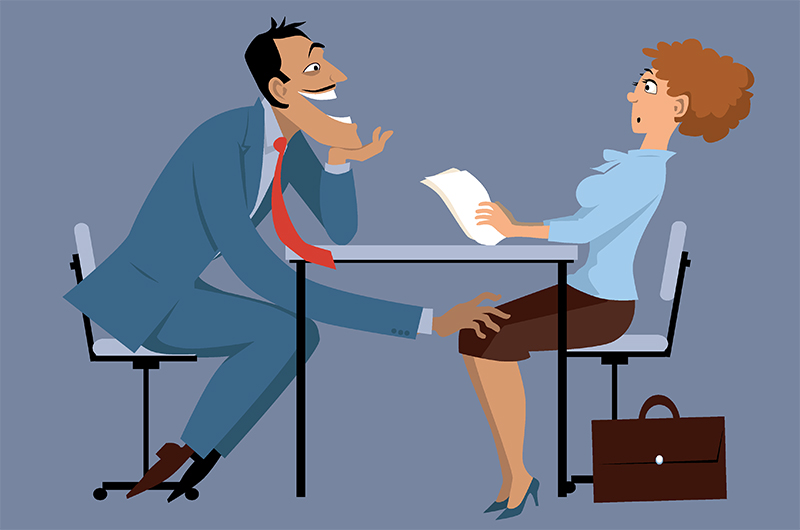 The court has the absolute power to take Action against women if they are found that they have made False sexual harassment allegations about sexual harassment/assault or rape. Innocent persons cannot be punished at any cost. The court can lodge an FIR against these women for filing False sexual harassment allegations suits against men and the victims of the false complaints can be given remedies such as monetary compensation for all the humiliations and trauma they have faced. The complainant can be punished under Section 200 of the Indian Penal Code for filing false complaints against a person.
Email Us
info@proudhr.com
Call us
+91 78744 62266